Praise for a Job Well Done
The Proof is in Our People and Projects
Choose just about any type of construction project in the Bay Area and we've been there and built that. The many structures we've had the privilege of building over the years stand as confirmation of our commitment to quality in every aspect of the construction process. Here we offer a sampling of client testimonials and examples of our work. Many of our finished projects speak for themselves, but here's what some folks have to say:
---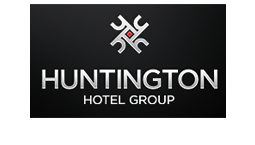 BSB acted as the Design-Build General Contractor for the Huntington Group on their ground up extended stay hotel project on North First Street in San Jose. The project included two separate branded hotels, one is 175 rooms, and the second is 146 rooms.
"I just wanted to take a moment to thank you and your team for their hard work on our hotel project in San Jose. As you know, our operator was very happy with the quality of the project. I know how hard your team worked to insure the rooms were completed to everyone's satisfaction. We appreciate all of their hard work and we would love to work with BSB on another project."
Kevin M. Keefer, Huntington Hotel Group
---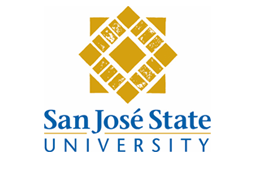 Barry Swenson Builder constructed a five-story, 60,000 sq ft technology center that includes computer labs, administration facilities and classrooms.  Built in 2001 in less than 24 months, the structure has been in constant, active use since completion.
"The BSB Team did an excellent job, from start to finish.  The project was completed under budget and under deadline! They were great to work with and I would build with them any time in the future."
Robert Dias, Director of Planning, Design and Construction, Facilities Development and Operations, San Jose State University
---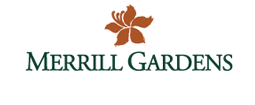 Barry Swenson Builder constructed a ground up building – four stories over one sub grade level. The 120,000 sf type II structure includes 82 apartments and a 13 unit alzhiemers unit with private patio area. Parking is sub-grade. Facilities include commercial kitchen, dinning rooms, activity rooms, health center, lounge and library.
"The most challenging element of the project was the very tight site and location on a major arterial. BSB delivered a high quality final product coordinated by a highly professional team. We have not found it very often in some our other contractor relationships, but BSB really delivered on their promise."
Bill Pettit, President & COO, R.D. Merrill Co.
---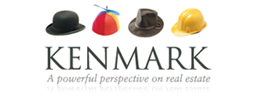 BSB served as general contractor for major tenant improvements including a Class A Office Remodel, and was the architect for Building 2 on the Echelon Campus.  Permitting issues, as well as a foundation matter, were successfully managed by the BSB team.  The client repeatedly cited competitive pricing and the depth of experience in selecting BSB for this and concurrent projects.
"The long term experience of the BSB team made all the difference. BSB relationships with the municipalities and the local community helped overcome unforeseen obstacles and enabled Echelon to become more of a true partner. Their competitive pricing and superior level of subcontractors put the project over the top."
Wayne Wiebe, Senior Vice President, Kenmark Group
---

The project was a 10,000 sq ft wound care center for Saint Louise Regional Hospital requiring specialized facilities in compliance with specific rules and regulations.
"Hospital departments require higher levels of OSHPD regulations. It was a special challenge to design a new center with tougher building standards and stay within budget. BSB delivered the project on time, on budget, even with numerous changes during the construction process.  The honesty and integrity of the team is important to me. Barry and his group practice strong family values that reflect my organizations's mission and values. I look forward to working with BSB on future projects."
Joanne E. Allen, President/CEO, Saint Louise Regional Hospital
---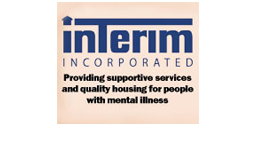 Sunflower Gardens is a green construction, multifamilty, affordable housing project in Salinas, CA. Sunflower Gardens provides affordable supportive housing for low-income and very low-income adults with psychiatric disabilities.
"The BSB team helped us solve some subucontractor issues and made sure that our new multi-family structure was built in time to help us serve a community of adults with special needs.  We're now in talks with BSB for another new facility."
Alan Bilinsky, Housing Development and Property Director, Sunflower Gardens
---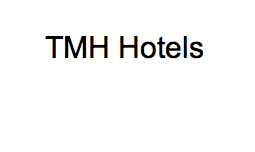 TMH Hotels has completed four projects with BSB, all of them extended stay hotels. A common issue among the projects was working with limited space, adding challenges from design to completion. BSB and the TMH teams worked together to resolve any issues that arose before and during construction. As testament to the quality product, TMH now has a plaque from Marriott International recognizing one of the hotels as the top hotel in their system that year for excellence in construction.
"We have always ended up with a quality finished project completed in a timely manner that was either on budget or if not we knew exactly why and what issues had arisen to cause a problem."
William J. Hamrick, President, TMH Hotels, Inc.
---

Tenant Improvement of a 21,000 sq ft office building built in the 1960's. Full reconstruction and implementation of new 'green' building requirements.
"The project team from BSB worked flawlessly in communicating with all involved parties and making sure everybody was on the same page. Potential problems were shared with the customer (City) as soon as they surfaced with the goal to discuss them openly and find the best possible mitigation. It was a first time for the BSB team to construct a commercial LEED Silver building in Santa Cruz – a learning curve that they handled extremely professionally.  BSB is a great member of the Santa Cruz community.  They have good connections, know the local policies, restrictions, guidelines, and work well with local vendors.  Open and honest in communication, eye to details while keeping the big picture in mind."
Piret Harmon, City of Santa Cruz Water Department
---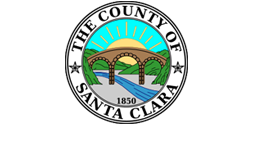 County of Santa Clara Main Jail South Air Handling Unit Replacement project. Download a PDF of the full letter of recommendation by clicking
here
.
"This was a complicated project, given the age of the building, the lack of accurate as-built drawings, the sensitive 24/7 nature of the building, and the unusual assortment of County clients.  BSB ran a very well-organized site and construction team, and navigated the County's paperwork with a level of efficiency and accuracy that is rare in our experience.  This meant more time could be spent on the imporant aspects of the job – getting the work done right.  BSB delivered a first class product for the County."
Susan Phillips, Capital Projects Manager, County of Santa Clara
---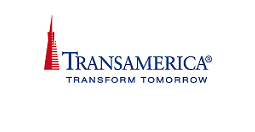 Transamerica Senior Living was the owner, operator and developer of assisted living and retirement living facilities. The project involved three building types joined together – a structural concrete building, a wood frame and a combined concrete / wood frame building. The narrow lot added to the special challenges in completing the project and delivering a unified structure for thie valued client.
"The site for this project was very challenging from a design and construction perspective.  Three separate building types and a long, narrow lot with a large park easement on one side presented a complex situation that the BSB team transformed into one outstanding, cohesive structure. BSB worked hard to achieve a high level of customer service and resolve the challenges inherent in the construction of a complex project."
Marisa Sigala, Development Project Manager, Transamerica Senior Living
---

Del Mar Theater, Santa Cruz, CA – Renovation and tenant improvement of a historical building in downtown Santa Cruz.
---

Walgreens Drug Store building in Scotts Valley, CA – 14,500 sq. ft. building built according to Walgreens' specs, standards and time table.
---
Former Wrigley Chewing Gum Factory – Tenant improvements on various projects within the building.
"BSB has done a great job on all three of these projects and the historic renovation of the Del Mar Theater has won several awards. I'd work with them anytime in the future."
George Ow, Ow Family Properties
---

Project included renovation of an existing (1970's) building that was in disrepair to accommodate two local businesses.
"BSB dealt professionally with discovery and other issues during construction, helped me understand them, and worked with subcontractors to ensure decent pricing. The team was easy to work with and delivered what we agreed on."
Michael Paul, Goodwill Capitola
---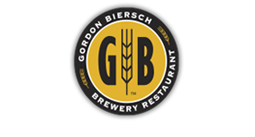 BSB constructed the Gordon Biersch Brewery Restaurant in downtown San Jose. This project expanded from the brewery restaurant to the bottling brewery in Japan town.
"I first met Barry Swenson when he called me about a brewery restaurant that has closed in one of his buildings and within a few days of negotiating a deal, we came to an arrangement and decided to move forward with the Gordan Biersch Brewery Restaurant in downtown San Jose, located on San Fernando Street in two of Barry's historic buildings; the Lion Building and the Security Building. Following this project, BSB went on to do more construction projects with us at both the brewery restaurant and in expanding our bottling brewery on Taylor street in Japan town.  Both Barry and I have been friends ever since that first day we met."
Dan Gordon, Gordon Biersch Brewery
---

Granada Park Townhomes, Mountain View, CA.  Granada Park Townhomes blend timeless traditions and unmatched finishes in a collection of 20 Craftsman inspired homes. The project makes optomum use of nearby amenities such as Shoreline Park, a state of the art library and the pedestrian-oriented destination of downtown Mountain View.
"Most impressive to me was BSB's superior project management personnel. They came highly recommended and lived up to their stellar reputation. I'm looking forward to our next project together"
Steve Ram, Independent Developer