Landmaker Structural System
A Sustainable, Cost Effective Structural System

The Landmaker Structural System is the result of extensive research and development to create the most reliable, affordable solution to the unique seismic requirements of today's mid and high-rise structures. A Superior Design at Lower Cost The design elements are uncomplicated; the functionality and long term benefits are multifaceted. The basic design is a post-tensioned slab system, including the foundation, floor slabs, columns, sheer walls and related structural engineering.
LANDMAKER BENEFITS:
Long Term Stability
Optimized cantilever system reduces deflection in the slab due to heavy uses over time.
Flexibility
6-8" slab thickness allows maximum floor to ceiling height; accepts most exterior skin types.
Sales
Optimizes interior column placing to maximize leasable/sellable floor area.
Safety/Timing
Earthquake walls are placed outboard, instead of around the core, for safer and faster construction. Concrete is ordered as needed, without delays.
Optimal Height Limits
No steel I-beam means an additional 2' per floor; a net gain of one floor every five stories.
Sustainability
Uses local materials such as concrete and rebar, unlike steel that must be shipped from overseas or across country.
Fireproofing
Four-hour fireproofing compares favorably to steel's two-hour rating.
Concrete vs Steel
WHAT IS THE BETTER BUILDING MATERIAL? 
Before modern engineering and the ability to manipulate concrete and steel, the world of architecture consisted of wood, adobe, thatch, and even cave dwellings. We've come a long way. Today's cities view skies punctuated by buildings so tall and austere, even architectural tour guides experience the occasional pain in the neck.
So, concrete or steel? Both provide numerous benefits, and our company has used both in projects over the years.
SAFETY:
The recent announcement by Ground Zero Developer Larry Silverstein regarding safety measures at the new 7 World Trade Center (WTC) building echoes what the concrete industry has been saying for years: Concrete is safer. The building's core (where elevators, stairs, and power systems are located) will be encased in 2-foot-thick concrete for protection in the event of a fire or terrorist attack. "Cast-in-place reinforced concrete offers outstanding resistance to explosion and/or impact. Moreover, it can endure very high temperatures from fire for a long time without loss of structural integrity," says Alfred G. Gerosa, president, Concrete Alliance Inc., New York City.   - Buildings Magazine
concrete requires no additional fireproofing treatments to meet fire codes
performs well during natural and manmade disasters
resists winds of more than 200 MPH due to mass
COST:
"Concrete prices remain very steady despite the fluctuating and substantial increases in other building material prices," says Ed Alsamsam, PCA's manager of buildings. - Buildings Magazine
Insurance Companies recognize the benefits of concrete due to the increased safety and structural integrity, which reduces their liability- often a 25% reduced insurance cost to property owners and developers.
STEEL prices have experienced a 50% increase since 2003
LANDMAKER costs 50% less to build than a STEEL equivalent
MATERIAL AVAILABILITY & SUSTAINABILITY:
CONCRETE can be produced locally and brought on-site on an as-needed basis
CONCRETE is an environmentally friendly material, made from abundant, easy-to-extract ingredients. Quarries that supply raw materials are local to building sites, and can be easily reclaimed. Concrete is made using recycled waste and industrial byproducts. Even old concrete and waste water are recycled for use in new concrete mixtures.
CONCRETE is inherenty green since we aren't shipping the material from the East Coast or from other countries like China
CONSTRUCTION SCHEDULING:
The old saying "time is money" was never more true than when talking about construction schedules. According to Buildings Magazine, "Buildings with concrete can almost always be built faster. When compared to structural steel, sometimes twice as fast. It is not uncommon for cast-in-place reinforced concrete buildings to rise one floor every other day. Developers can finish jobs faster, earn a profit, recoup capital, and move on to the next project."
The faster the building is completed, the sooner the owner can allow occupancy and begin collecting income from tenants.
STEEL materials need to be ordered months in advance due to fabrication and shipping, while CONCRETE utilizes more of a Just-In-Time manufacturing/shipping approach (local materials)
DESIGN POSSIBILITIES:
"Remember, concrete seeks the form, you can shape anything out of concrete; that's why the Guggenheim was built the way it was." - Buildings Magazine
Space Advantages: concrete yields more rentable space because of lower floor-to-floor heights.
Additional Stories with concrete.  This is no secret to developers like Donald Trump- Architects of the Trump Intl. Hotel & Tower switched from structural steel to concrete so that two additional stories could be added to the 1,125-foot building.
LANDMAKER offers 50% longer spans (on average) than steel
Applications
The LandMaker Structural Concrete System is designed to accept most exterior skins, so it can be completely customized to your project needs.
COMPLETED PROJECTS USING LANDMAKER: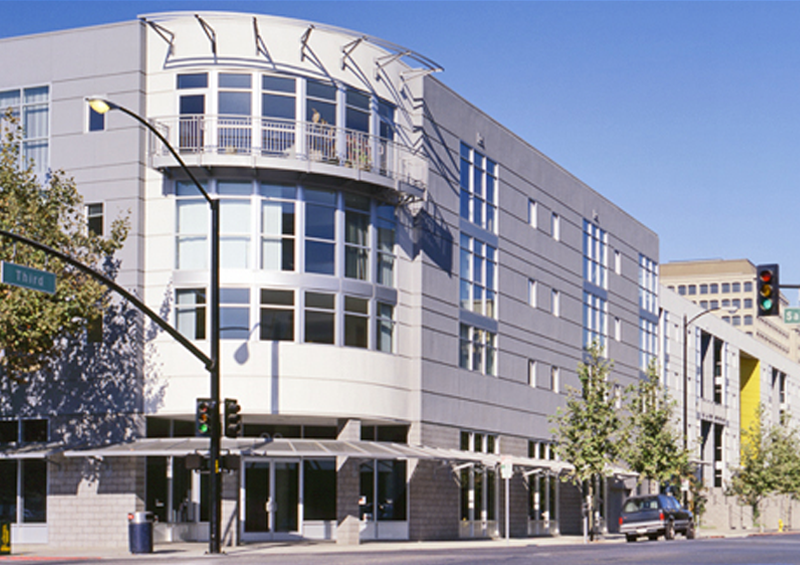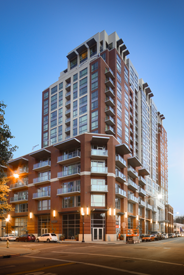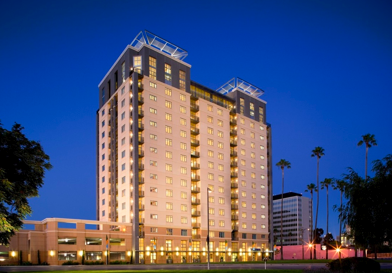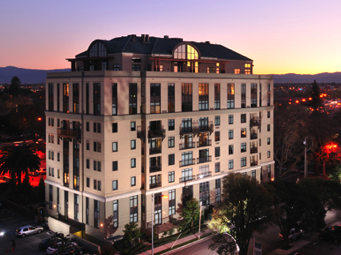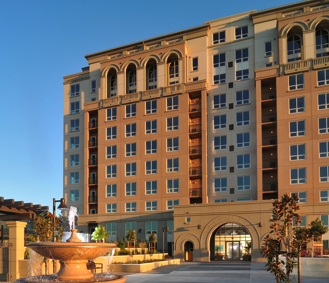 FUTURE SWENSON ENTITLED PROJECTS USING LANDMAKER: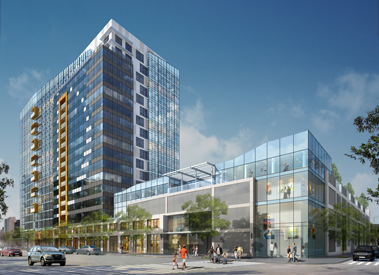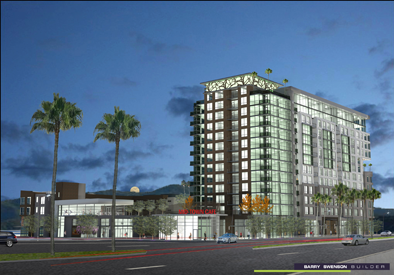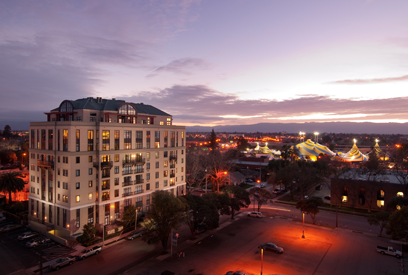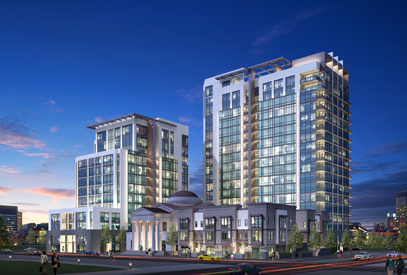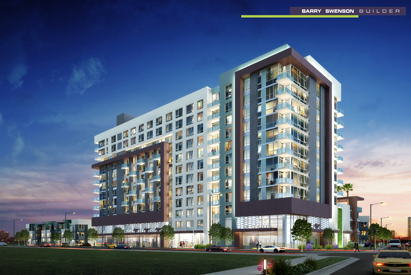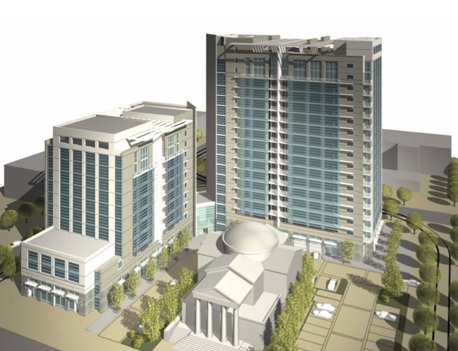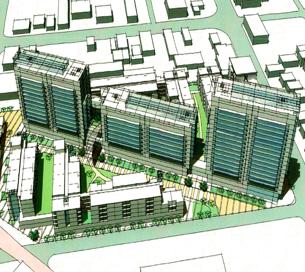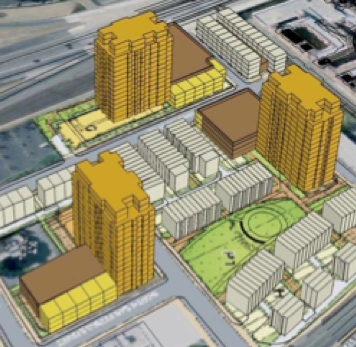 LANDMAKER OFFICE BUILDING CONCEPTS: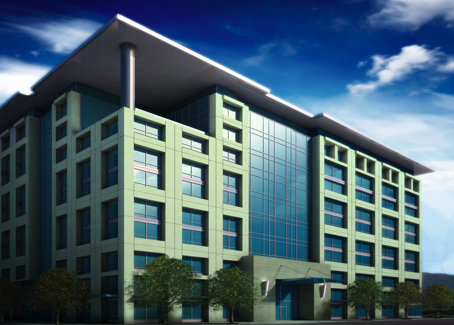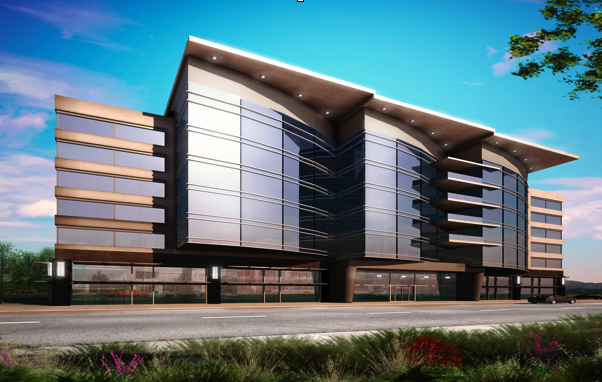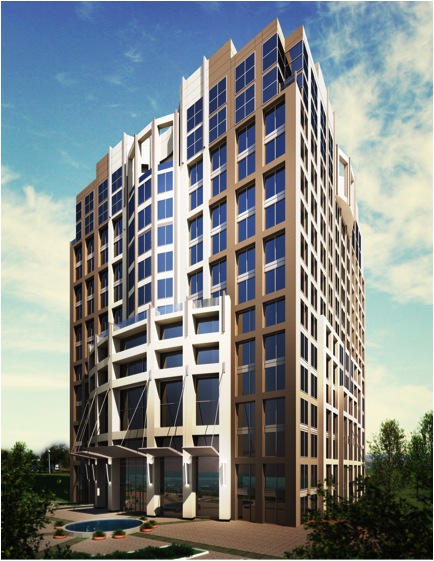 LANDMAKER OFFICE CONCEPT INTERIOR PHOTOS: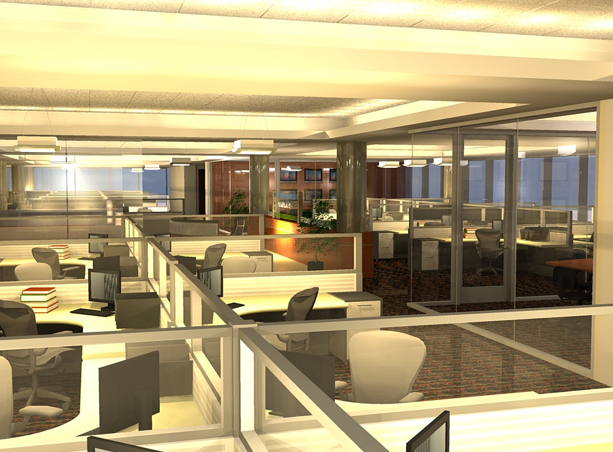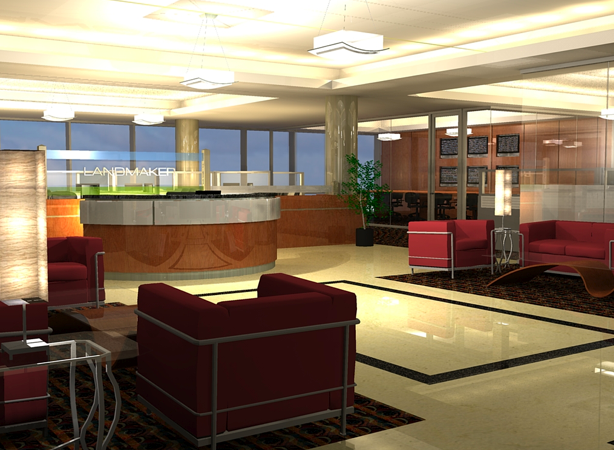 LANDMAKER MEDICAL OFFICE CONCEPT: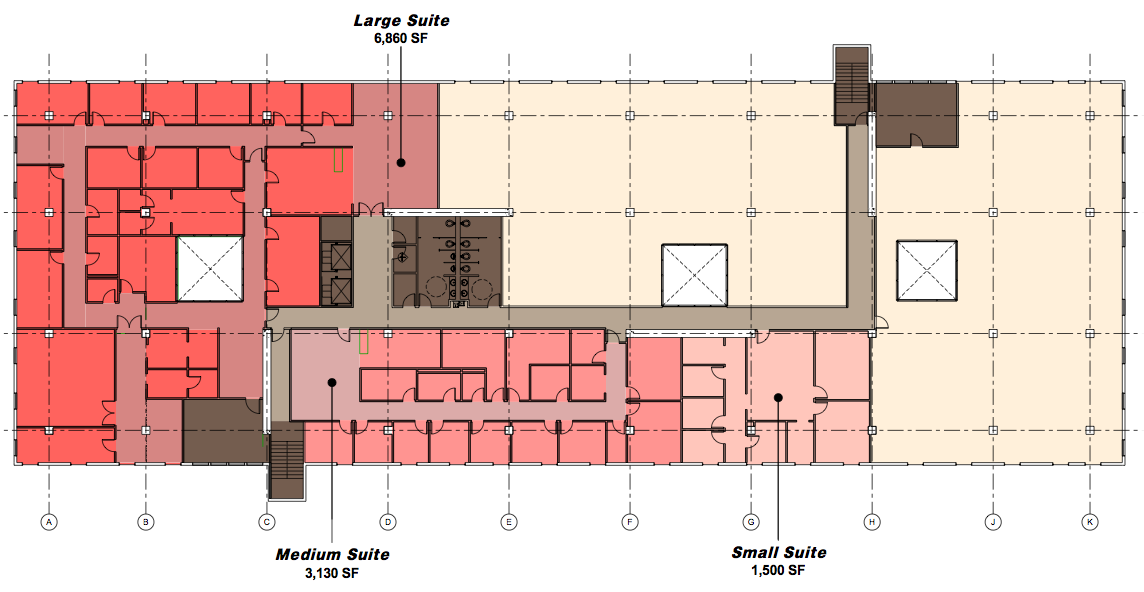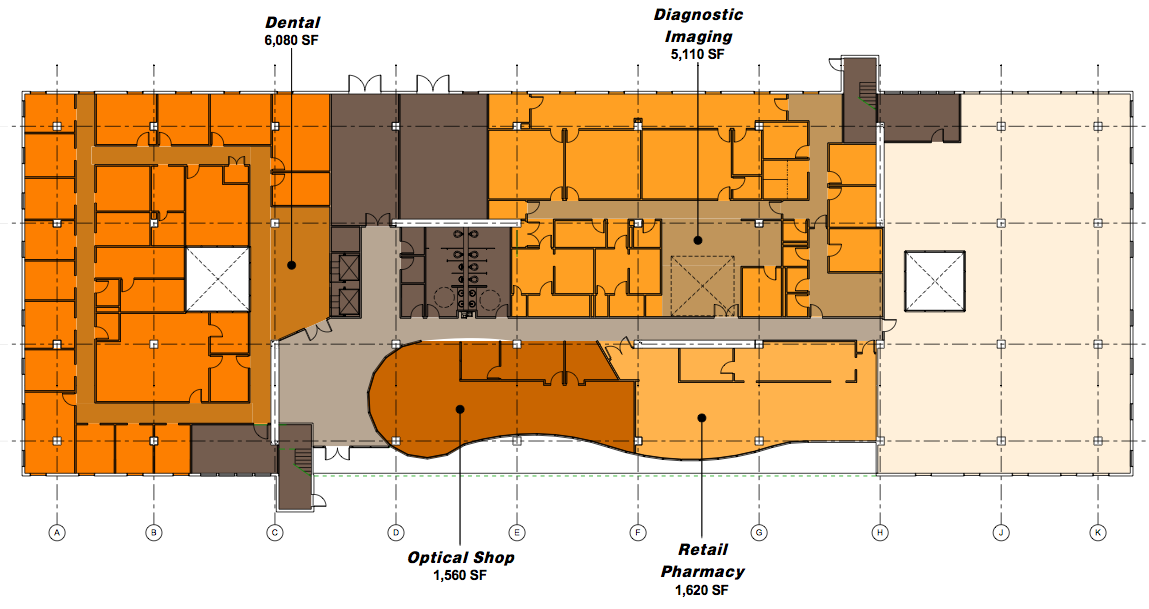 Media
A Pioneer in conscientious urban planning, smart land use and design, SWENSON draws on three generations of construction and development expertise to bring quality, sustainability and functional creativity to construction projects.  As a full-service builder/ developer, SWENSON provides everything from project assessment to building design, from land entitlement to move-in and beyond, including post-occupancy building management.
SWENSON is building today's skylines and planning for those of tomorrow with the introduction of Landmaker, the turn-key building solution that is physically solid, economically efficient and can dramatically increase the usable square footage of a parcel of land.
Recent Articles on Landmaker
While our primary focus is on structural safety and sustainability, the inherent cost benefit is undeniable. By utilizing the Landmaker Structural System, Swenson can construct a mid to high-rise project at up to half the price of a similar steel system. Contact us to learn more about our Landmaker.